Delivery Times for Embroidered Badges

Delivery times for badges will vary greatly from supplier to supplier, and can depend upon the quantity ordered. Beware of those suppliers that quote extremely quick delivery unless they offer some financial guarantee (it's easy to make claims on the internet ... but much harder to deliver to them!)
At embroideredbadges.net our standard delivery time is 15 working days from approval of badge proof. This is a realistic estimate based on our years of experience.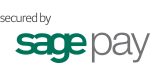 Secure Online Payments

*SPECIAL OFFER - An extra 20% of the quantity ordered will be supplied
for all embroidered badges orders - ONLINE ORDERS ONLY - offer ends January 2014.